U-Print Trans Slam
Brief description:
If you need to decorate fabrics of all colors quickly, SLAM is the solution to your problems! For light and dark cotton, polyester, wool, nylon, silk and MANY others. A completely new system!
Get more informations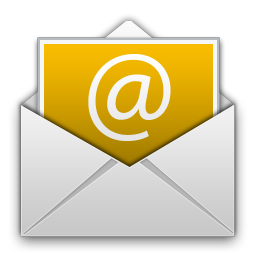 Contact us!!
If you need to decorate fabrics of all colors quickly, SLAM is the solution to your problems! For light and dark cotton, polyester, wool, nylon, silk and MANY others. A completely new system!
Farewell materials contour!
It also prints on white!
Perfect after washing
Resolutions of 600 dpi or 1200
It 's the cheapest way for small prints cost a few cents
Very simple to use
A simple 10-20 second step of termopressadi
No treatment before or after printing
The U-Print Trans Slam is a revolution in the market transfer on fabric.

If your company color, quality and production speed are important and have always wanted a low cost solution for the printing process that does not require chemicals or equipment for contour: it is only a sheet of transfer paper, so we're talking about a single-step process - THE SOLUTION 'AVAILABLE NOW! T-shirts - jackets - jeans - bandanas - hats - aprons - polo shirts - leather garments - bags - sweaters - clothing for sports and fashion, and many others: all options will be available for you, ensuring a profit and a simple processing without equal.
Increase your profits with the U-Print Trans Slam.

The decoration on such a wide range of woven fabrics has never been easier, for a very large number of companies.

Store or print shop, SLAM is the perfect choice for budding entrepreneurs and professionals of the press.

Available in two different configurations depending on the print:
SLAM Pack 1 - A4 210mm x 295mm
SLAM Pack 2 - A3 420mm x 290mm
We have everything you need to increase your sales in new markets!
The system U-Print Trans Slam is the technology and the final machining process represents a unique innovation in the world. Designed for high volume production and reliability, by a team of engineers with over a decade of success

incredible in the printing on fabric with DTG Digital brand.
NO LIMIT TO THE DECORATION LIGHT AND DARK GARMENTS
The transfer process SLAM is resistant to washing and light products - also, when transferred to light-colored clothes, the white base really puts your prints in prominence compared to other printing processes available transfer
Do not believe the difference - if you think that the colors of light materials are stunning, wait until you see your prints on dark colors! It 's convenient! The package is inclusive of rip SLAM SLAM SLAM Imaging Laser Printer A3/Tabloid and 100 sheets of paper SLAM, along with a CD containing all the necessary instructions.
If you are new in the business of the fabric, you're definitely interested in EV Shop, a software for creating e-commerce stores! It 's really the best way to introduce your business to the world of online commerce!
U-Print Trans Slam is a product DTG Digital, a subsidiary of Impression Technology.
THE PROCESS IS SIMPLE
Easily Import any file format (which is high enough resolution) in the Rip SLAM and your image will be created with a base of white - it is an automatic process!

Printing via the U-Print Laser Printer Trans SLAM at a speed of 23 pages per minute * and preparations for the production process. Now, there being no need for any pretreatment or finishing, will not need any kind of equipment for contour or complete the production process.

Using a hot press, at a temperature of 160 ° C for 10-20 seconds, with average pressure to fix your image from the transfer paper directly on the fabric. Remove the transfer paper still warm from the printed surface and enjoy amazingly vivid color prints with white background only in the printed perfectly weeded.

Pack the whole, collects the payment and send it!
* Printing time - as well as other statistics on the cost of production and decoration of fabric depends on the size of the image and how many presses are used. The laser printer A3 has a speed of about 23 pages per minute. Each of the prints requires a cycle of hot pressing of about 10-20 seconds per sheet - with two or more presses, the production speed is increased, but it will take a second technician. The resistance to washing and the final results depend on the quality of the press and the texture of the heat output - for this reason we can not offer any support and the results are completely subjective tests carried out prior to production printing. The decision on the print quality required for your customers can only be done by you.
The Printer
Dimensions 471W x 623L x 654.5H mm (packing measures are greater, the weight is about 72kg). It needs a solid workbench. Uses a standard USB 2.0 connection (cable not supplied). The laser printer SLAM can be used by any Windows PC and Mac, but Rip SLAM can only work on Windows 7 or later. We also recommend to save your graphics in PSD format, Mac or PC, later adding a PC connected to the printer with Photoshop on Windows. (You can create graphics with Illustrator, Quark, Corel and save in PSD format).
Toner and rollers
are proprietary and will not work in other printers, as they are different from those used by other printers toners SLAM and the rollers are proprietary, so as to prevent the use of other types of toner and rollers on the machine. We need to ensure the quality of our products and toner supplied by us are unique! At the same time will work even on plain paper and other types of paper. Imagine: brochures printed on colored paper in the house. The possibilities are endless!
High-speed
About 23 pages per minute - 9 seconds to print the first sheet - once under the press of 10-20 seconds and hot auto weeding means that the hourly production of t-shirts will be quite high. Sometimes it requires a short pre-heating of the tissue for 10 seconds to remove excess moisture, but this must be tested prior to actual production. Using two or three presses, you can make the most of the productive potential of your printer SLAM.
The paper
is available in A4 size (210 x 297 mm) and, of course, A3 (420 x 297 mm). Each set of paper is delivered in packs of 100 sheets already wrapped in plastic to prevent moisture absorption. Also included are instructions for use are 3 types of paper:
a card with a passage for light and dark textiles
a paper which increases the properties of the blank to a higher opacity
a stiff paper for metal, plastic, ceramic, wood ...