SCHENK CAROUSEL Mod. VARIPRINT
Brief description:
SCHENK CAROUSEL Mod. VARIPRINT
Get more informations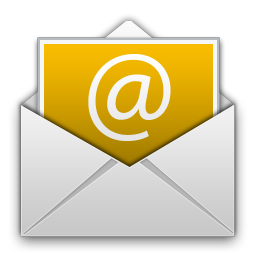 Contact us!!
SCHENK CAROUSEL Mod. VARIPRINT
- Stations: 10 / 12 / 14 / 16 / 18 / 20 / 22 / 24 / 26
- Up to 18 colors maximum
- Printing area:
up to 16 stations: 600 x 800 mm
18 to 26 stations 600x450 mm
Double Index: 1100 x 800 mm
- Registration: - + 0.025mm
- Tables: Tables of internal aluminum honeycomb to prevent heat buildup and to allow for fast and precise rotation. Easy to assemble with one hand via a central screw.
Manufacturing capabilities to measure, with any size and shape as possible.
Lateral load up to 18 stations: 620 x 1,000 mm
Double rate: 1,200 x 950 mm
Front loading up to 16 stations: 610 x 1,000 mm
Front Load up to 18 stations: 540 x 1,000 mm
- Door frame: the off-contact adjustment on four points for the mechanical version and, as servo driven, centralized mechanical adjustment from 0 to 5 mm, in increments of 0.5 mm. Pneumatic locking system to support frames up to 40 x 40 mm. Also suitable for roller frames without terminal adapter. Fine adjustments for accurate positioning of the frame.
- Raclee: Raclea pneumatic or electric (optional).
Adjustments print speed and scraper independent in each head.
Adjustments of pressure and scraper raclea independent, through pressure gauge.
Adjustments angle frame and scraper independent.
Adjustable stroke length to maximize the print speed.
- Station Press: Press arm lift for easy access to the frame and the ability to insert a lamp to dry at any print station. Through a membrane in each station you have access to all functions: rotation right / left / middle index. Lift and lower. Raclea back and forth, up and down. Lock / unlock the frame.
- Control Center: The center touch screen control offers an easy navigation in over 12 languages. Programs are six independent press, including two that allow you to leave the frame covered after each print, particularly useful for water-based inks.
Each station can be individually and independently configured with any of the programs available for up to nine prints.
The program allows loading and unloading of start and stop the printing stations in the correct sequence when starting or ending the print job. Print automatic or semi-automatic-start pedal. Function demo. Production control: actual print, print total, average production per hour.
- Rotation system: Electric, servo driven - Bi-directional. Print a single, double, half rotation - rotation independent.
- Up / Down: Electric or servo driven, off-contact adjustable via the control panel, off-contact from 0 to 5 mm, adjustable in increments of 0.5 mm.
- Consumption: 400 V, 50 cycles, 5.5 Amp maximum kW/16
- Requirements Tyres: 8 bar, 10 m³ / hour approx. for the machine with pneumatic lift. To print station: 8 bar, 8 m³ / h (3 m³ if raclee electric traction)