Come and discover Digiscreen S at Visiva 2021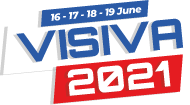 Visiva 2021, from 16 to 19 June, will be the first opportunity to see the brand new Digiscreen S live.
Digiscreen S is the solution to integrate digital printing in screen printing carousels of any brand allowing you to apply the particular effects of screen printing (flock, foil, glitter) to digital prints, all in a single production process.





The printer is equipped with Ricoh Gen 5 heads which guarantee high print quality and speed making the machine extremely productive, up to 200 shirts/hour!
Digiscreen S is available in two models, Digiscreen S 70 with a printing area of 50x70cm and Digiscreen S 100 with a printing area of 50x100cm.
Book your participation!
The open house will take place in full compliance with the social distancing imposed by health prevention measures.
To avoid long waits
it is advisable to book your participation
by writing to
visiva2021@ser-tec.org
or to the number +39 0422 798184
The event will be held at the headquarters of Ser.Tec. in Via Emilio Salgari 14 / d Roncade, Treviso Italy from 16 to 19 June 2021 with the following times:
16 June 9:00-18:00
17 June 9:00-18:00
18 June 9:00-18:00
19 June 9:00-12:00