Condor 2 Ceramic and Glass, high performance printing technology
Ceramic and glass printers "Condor 2" are large format printers particoulary suitable for printing on glass and design panels with high precision and quality.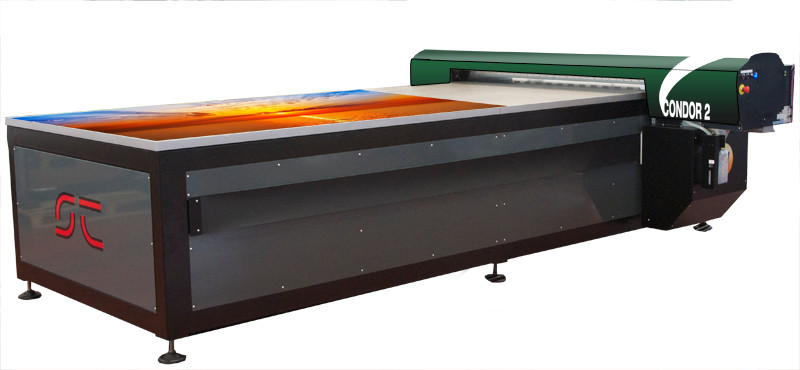 The Condor 2 are made with the latest hardware and software technologies. On the hardware side stand the double print head, the open ink system, a material thickness up to 250mm and for the "Rotary Glass" version two conveyors of customizable length for loading and unloading the machine table.
In software side a dedicated RIP software offers many image opzimizations, three layer printing (color white color ) for two face printing and a precise positioning to print multiple objects. The color libraries in the software ensure the color correlation between the video image and the printed image.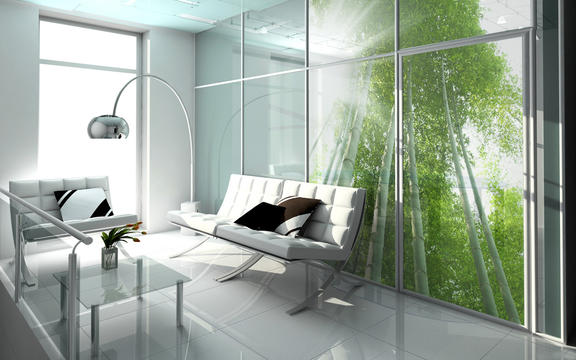 The software accept the most common graphics formats like psd, ai, tiff, pdf, jpg, png, jpeg and bmp that are printed to a maximum of 1440x1440 dpi on a print area of 1600x2500.
After the print the passage of the material on a oven ensure the tightness of the ink even to the most difficult environmental conditions.
The printing process with the digital plotter "Condor 2" is easy:
Preparation of the file on the software RIP
Print directly on material
Passage in oven for print fixing
Read all the specifications of Condor 2