The Eagle set is renewed
Ser-Tec group will present at the beginning of 2014 the new Eagle 40 that will replace the Eagle 30 in the Eagle set.
The new small size plotter will always be characterized by the wing design that distinguishes the Eagle set.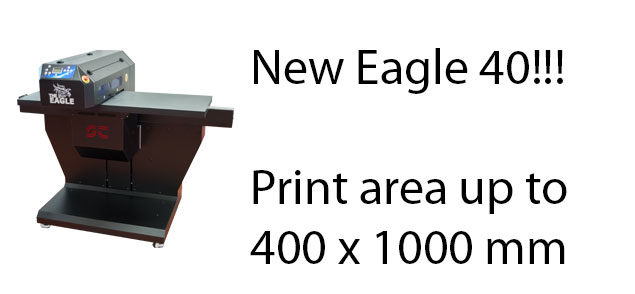 The new Eagle 40, available from Janury, will have a 450x1200 mm table and a
print area up to 400 x 1000 mm
( against the 300 x 1000 of the Eagle 30)
Like for Eagle 60 and 100 the Eagle 40 will be available in double quadricromie, quadricromie + White or quadricromie + White + Gloss, with a optional
vacuum table
and the
software rip WhiteRIP
.
See the specifications of the new
Eagle 40