New DTF printing technology available from Ser.Tec.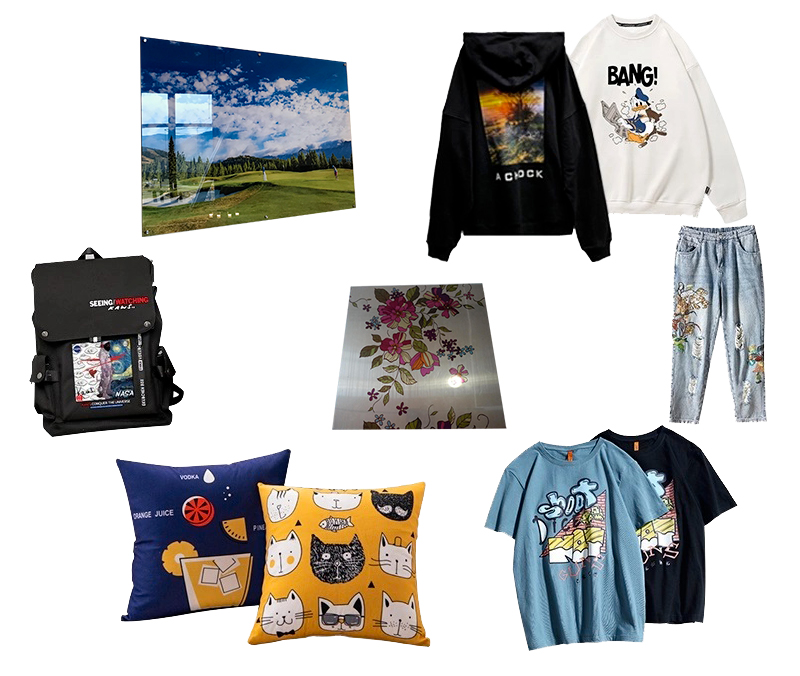 From February, equipment and consumables for DTF printing are available.
This new technology This new technology consists in printing on films using digital printers, which can then be applied to garments in synthetic or natural fabrics and objects in wood, metal, glass, etc. without the need to apply primers or pre-treatments and without the need to purchase different equipment for customization of objects or clothing. For both types of application the inks or the type of printer do not change, allowing extreme flexibility on the type of jobs that can be performed.
The DTF technology in fact allows to obtain excellent prints but with a lower cost of the necessary equipment and less need for maintenance.
The DTF printing process is very simple, the graphics to be applied to the object are processed by the RIP software and printed on mirrored film and with the color under white. It is then dryed in the oven and applied a hot adhesive powder.
At this point the film with the graphics can be applied to the object using a heat press or be stored and applied later, allowing to streamline the production process by printing the films in advance and applying them if necessary.

Two printing systems will be available from Ser.Tec, DTF 600 and DTF 400.
Both systems are equipped with an automatic duster with oven and rewinder, in the DTF 400 system for printing film in sheets the print engine is an A3 digital printer, while in the DTF 600 printing system for film in reels up to 60cm the print engine is a digital plotter, suitable for high productivity.
Both printing lines are complete with professional RIP software WhiteRIP DTF edition with specific functions and optimization for this application.
At Ser.Tec. consumables will also be available, such as inks dedicated to DTF, film in sheet or reel and hot-melt adhesive powders both in white and black.