New technologies for leather printing
Ser.Tec Group continues to innovate its products and to create dedicated solutions for the industrial printing of special materials, in this case the printing of the leather.
Condor 2 and UP FJ printers are made with the latest hardware and software technologies with solutions designed for printing on leather.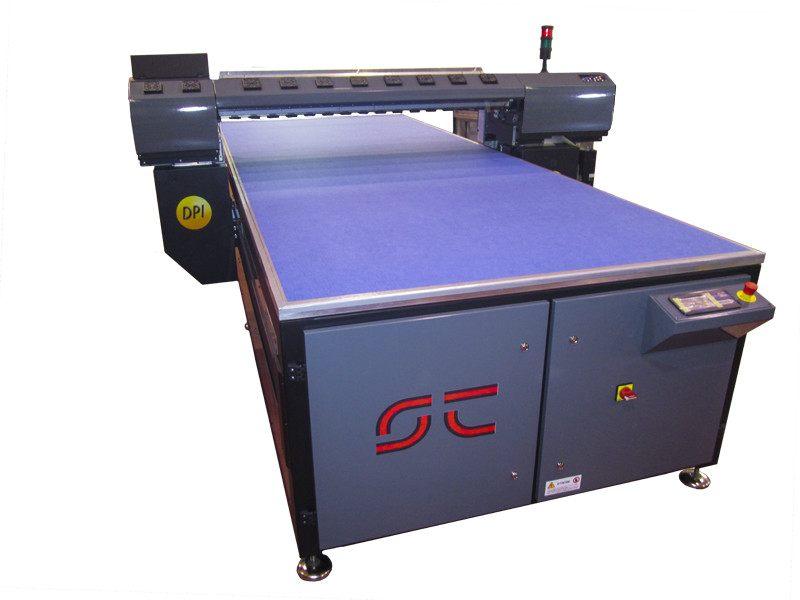 On the hardware side stand out the 2 print heads of Condor 2 and 8 of UP FJ, the open ink system, a material thickness of up to 250mm and a number of dedicated innovative changes expressly made for leather printing including the lining of the print table with fabric to better spread the suction, the suction pumps with more power and moved externally to the machine and a system for keeping the leather adhering to the floor.
Instead on the software side a dedicated RIP with a camera system automatically detects the size and position of the loaded leather to facilitate the placement of graphics and not waste material for testing or positioning errors.
The software automatically crops the image to match the loaded skin, so it doesn't print parts of unnecessary graphics, saving time and ink.
The color profiles in the software ensure the color correlation between the screen and the printed image.
After printing the leather it is ready to be worked, without the need for ovens for the ink fixation.
See technical sheet of Condor 2 and UP FJ for printing on leather!