New website for Eagle printers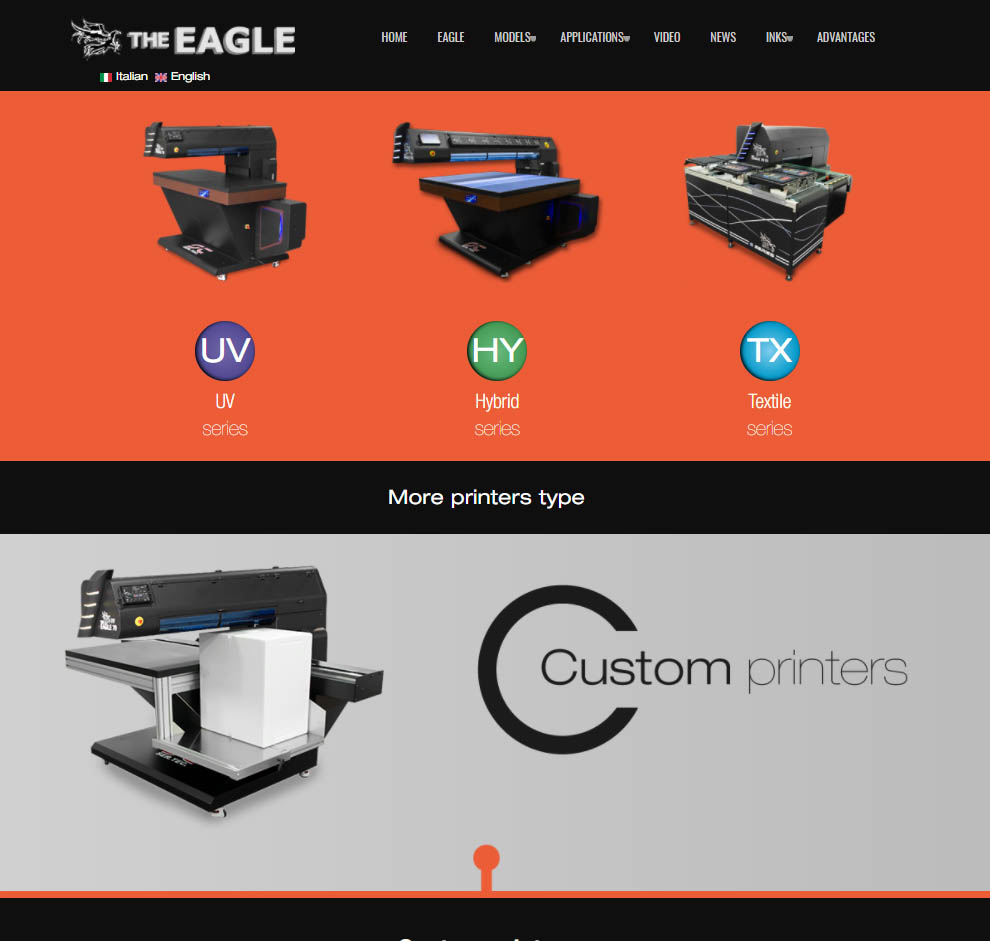 Ser.Tec. and Evnetwork present the new Eagle website, completely renewed and updated.
The site in addition to a new look is now compatible with all mobile devices improving the user experience.

The intuitive interface allows you to easily navigate between the various models.
All the machines currently in the catalog are present, with examples of applications, photos of the machines, technical data, videos and news.

Precisely for the video sector, a youtube channel has been opened, dedicated to the Eagle line, with all the videos of printing and presentation of the new machines.