Report C!print 2015
Ser.Tec Group has take part at Lyon's C!Print with French reseller Thermoflan.
This year in addition to Eagle UV range was present also the UV Led flatbed printer.
Beled is a printer studied for the customization of every material even for small runs and is an unique printer in its sector with a double UV Led lamp and pressurized ink system with bottles. With a print area of 60x45cm and a maximum thickness of 30cm Beled is versatile and suitable printer for all the businesses that need high quality UV prints with an affordable price.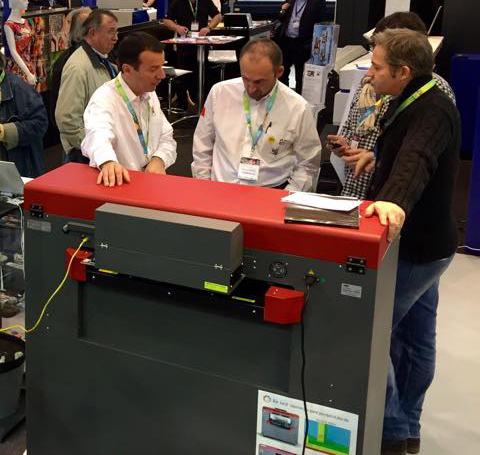 For Eagle range was present Eagle UV 40 and Eagle UV 60 that, as Beled, have show their potentiality even with 3D effect prints and prints on circular objects.
During the three days of fair the public affluence was excellent demonstrating the growing interest of the market for the medium/small format UV printing and new prints technology.