Report C!Print 2017
The C!Print 2017 has just ended, Ser-Tec group was present with its French dealer Thermoflan and the UV Led printers Eagle UV 70 and Eagle UV 40.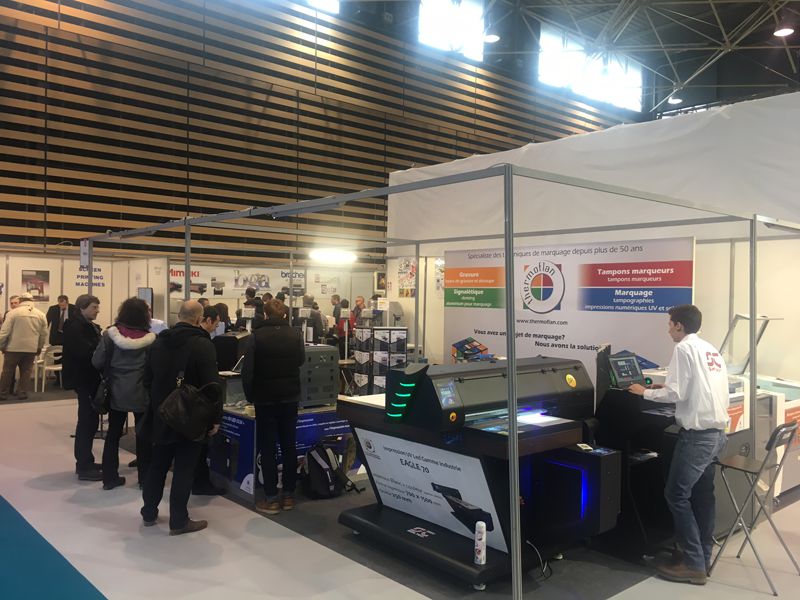 Eagle UV 70, at the second event in France, has aroused great interest for all the news which is equipped and the print quality.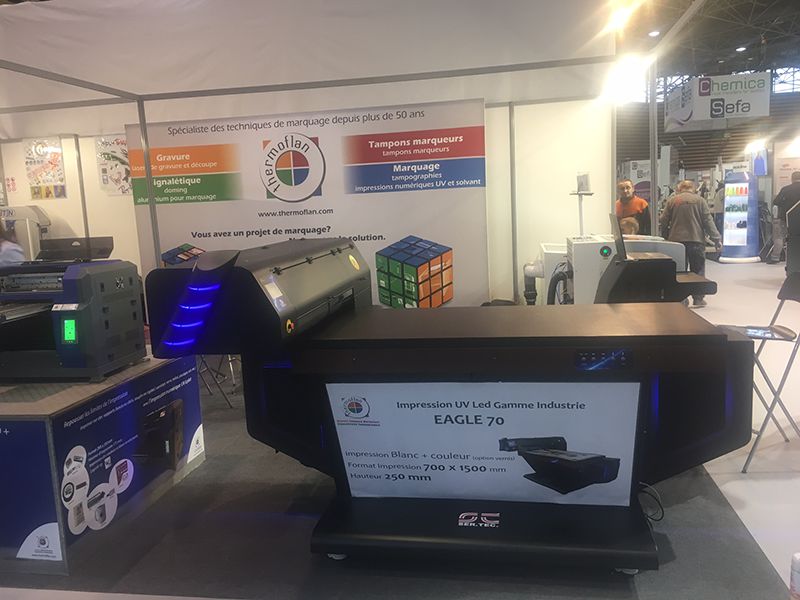 UV Eagle 40 instead proves to be a very versatile small-format printer with the ability to print on any type of material, including cylindrical objects, with almost photographic quality.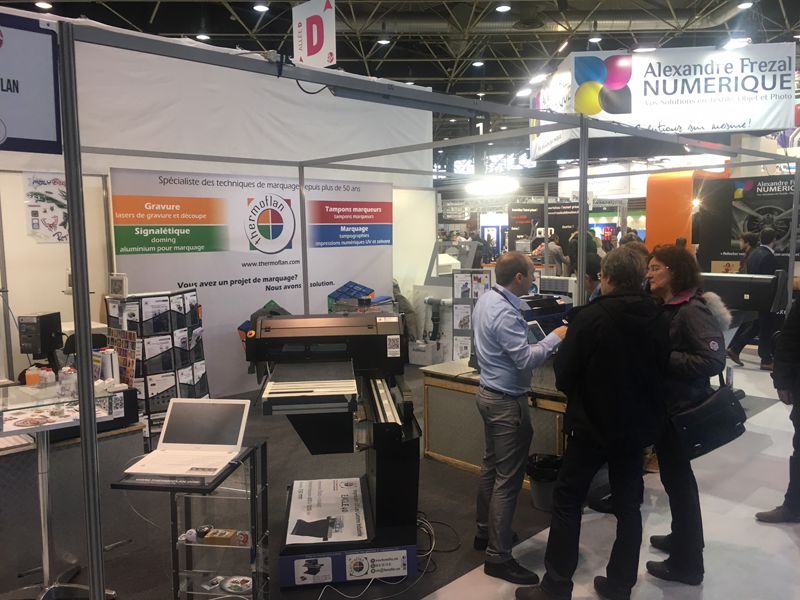 We thank all Thermoflan's staff that support us during this event and all the visitors.
We give you appointment to next event.