Report C!Print 2018
Ser.Tec. was present at C! Print Lyon 2018 with the digital printers Eagle UV 70 and Eagle TX 60.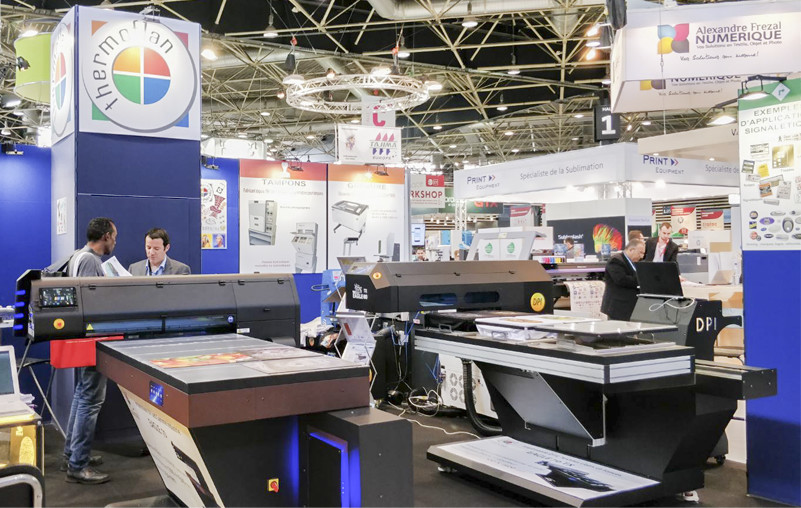 At the Thermoflan dealer's stand there were numerous visitors impressed by the versatility of Eagle UV 70 thanks to the ability to print on many different materials with high quality and defined details.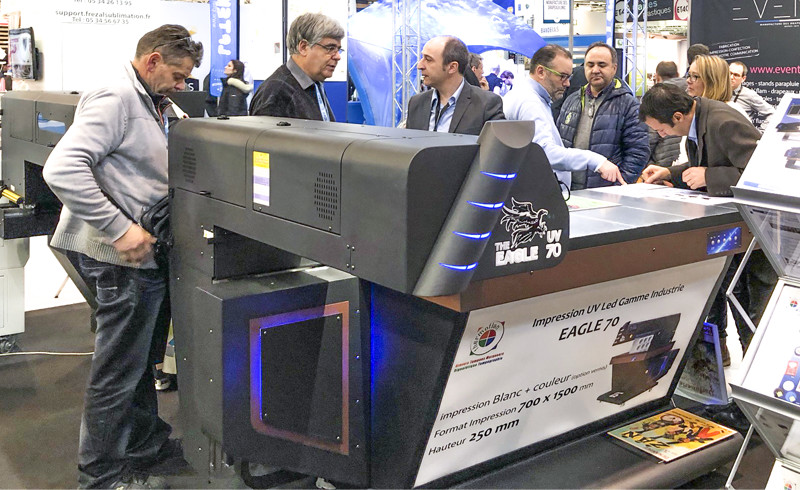 The interest in the Eagle TX 60 fabric printer was also excellent, as it impressed with the quality and speed of printing, as well as the innovative design that allows you to download and recharge the tables even while the printer is running.
We thank all the Thermoflan staff with us in this event and the many visitors.