Report Sgia 2013
It ended the SGIA 2013 at Orlando (Florida) where Ser-Tec group had presented interesting news.
In the UV sector the new UV printer
BE LED
, developed in partnership with
Impression Tecnlogy
has been the most interesting news catalyzing the attention of many visitors for it's speed and definition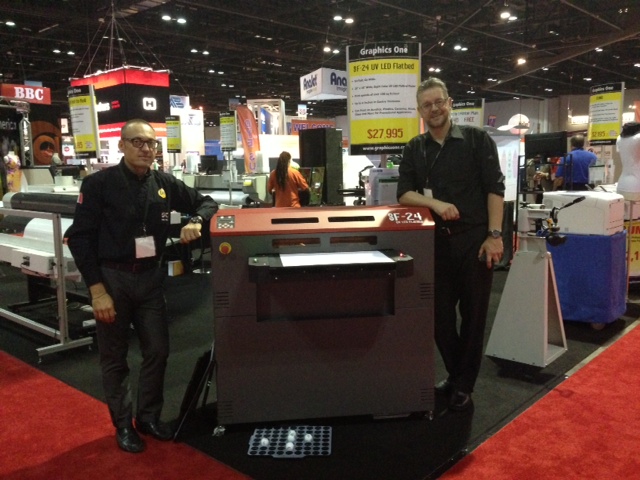 The
BE LED
is a flatbed UV Led printer able to print objets up to 130 mm tickness on a print area up to 600x400 mm and is equipped with
WhiteRIP
.
WhiteRIP
at the SGIA has been presented on the American market earning a notable success distinguishing from the others rip in exoposure for the
user friendly interface, and for color management functionality, syncroprint of white and colors, 3D effect and printing with template
.
Ser-Tec group Il gruppo Ser-Tec has managed to impress once more the audience for its news sign of a continuous and attentive innovation of its product.
The 2013 confirms a brillant and rich of news for Ser-Tec group that will be present also at FESPA DIGITAL in Shangai on November
Photogallery: