Report Visiva 2020
Despite the limitations due to Covid 19, the Visiva open house still saw good public participation.
The event held at the headquarters of Ser.Tec. from 14 to 16 October it was an opportunity to present the innovations initially planned for Viscom Milan.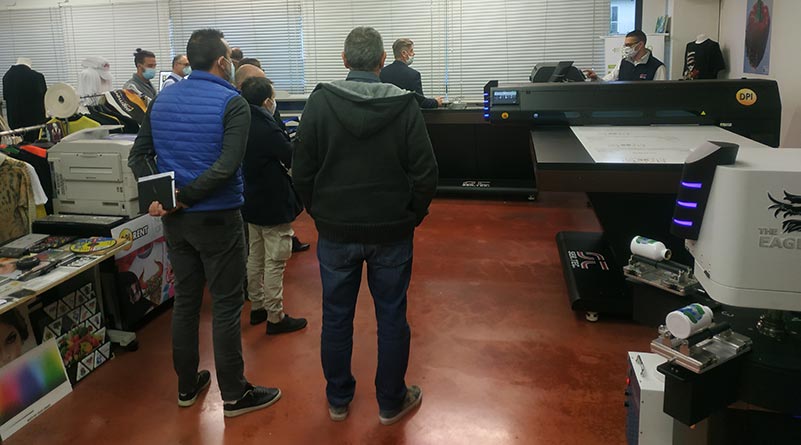 These innovations included the new I-DTG 2 digital textile printer equipped with 2 40x50cm pallets and two print heads to ensure high coverage and high speeds to produce up to 90 tshirt per hour on white fabric and 80 tshirt hour on dark fabric.
The Eagle industrial printers could not be missing, present with the whole UV, TX and Hybrid range to cover the printing needs of all sectors, with print formats of 70x50cm, 70x150cm and 70x130cm.
In particular, many visitors were interested in the Eagle TX 2H printers which, thanks to Ser.Tec's proprietary multihead technology manage two independent print heads and the Eagle UV 50 R printer for printing bottles and cylindrical objects with high quality and speed that make it a machine suitable for production.
For the cutting equipment sector, in addition to ICut and ICut XL the new ICut Auto was presented, an innovative automatic cutting system equipped with feeder and stacker for cutting in any shape of folded cardboard, cardboard, labels, stickers, polycarbonates , membrane keyboards, offset printing, etc up to 6mm.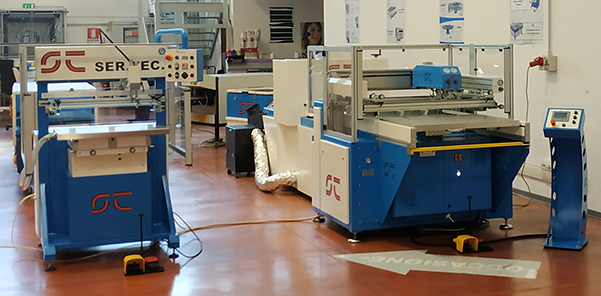 There was no shortage of novelties also for screen printing with the new S1 500 Auto, a screen printing line consisting of semi-automatic screen printing with outgoing plane equipped with sheet grippers and UV oven.
In addition to the S1 500 Auto, the other equipment of the Ser.Tec brand was also exhibited, like the Exposure unit 3 IN 1 Mod. ECO, the Jolly drawer ovens, and the PA 2 and Rotopress presses.


We thank all visitors who have come to our open house and remember that it is possible to organize individual demos at our showroom both in person and remotely.