Ser.Tec. present the new Eagle UV 130
The new UV Led printer of the Eagle range will be presented at Viscom Milan 2017 is characterized by a printing area of 130x150cm and goes to replace the Eagle 100 for a range that is now completely renewed.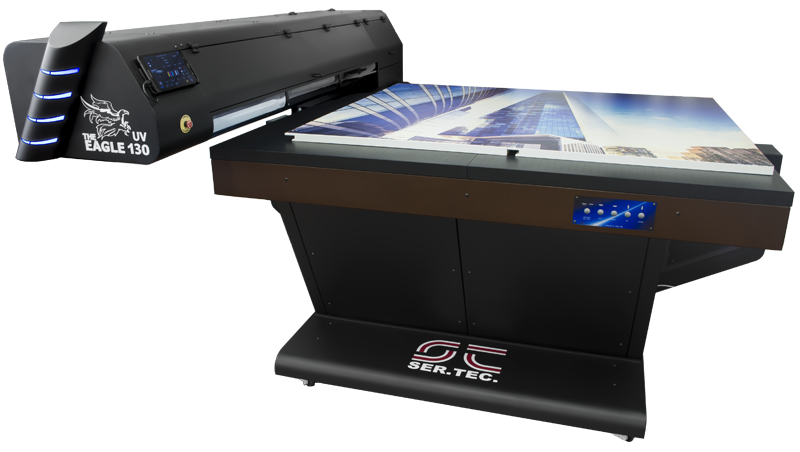 Eagle UV 130 thanks to its well-established UV Led technology, it is able to print on almost any material and surface making it a printer suitable for many industries, and the large printing area combined with the wing design and the maximum height of 25cm allows printing on very voluminous objects and materials.
The printer is available with white and gloss inks to print on any color and to ennoble a piece of graphics.
All the Eagle line printers now have the novelties introduced with the Eagle UV 70, for that which is in fact a line of Eagle 2.0.
The main changes include updated print engine for a higher speed and increased print quality, updated UV Led lamps now more powerful and water cooled to ensure full drying during printing, upgraded design while retaining the characteristic wing design, monitored inks levels with warning when a refueling is required to increase the productivity.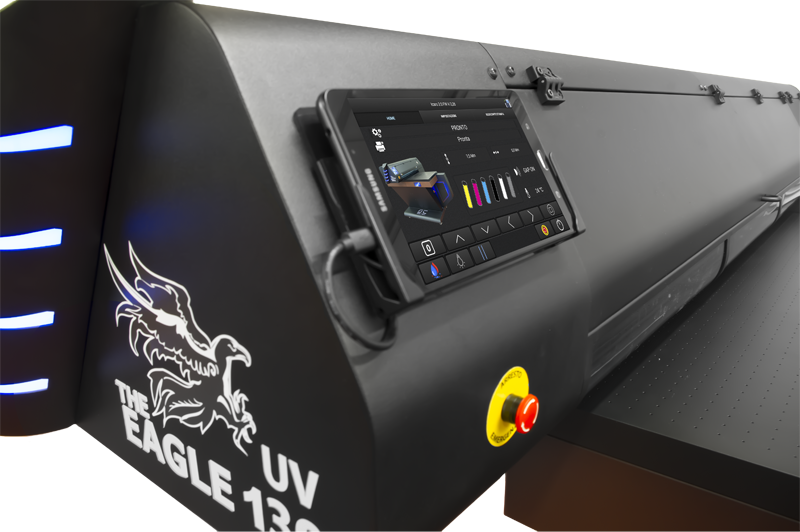 Additionally, printers can be controlled remotely via a tablet to perform normal management operations and always have the printer status available.
Come to see the new Eagle range and the new Eagle UV 130 at Viscom Milan 2017 or book a demo!