Ser.Tec. at Print&Sign 2017
Ser.Tec. Group will be with his distributor Echipamente at Print& Sign 2017 from 26 to 29 September.
Print&Sign is the largest expo of Romania attracting visitors and exhibitors from all Europe.
Ser.Tec. Group and Echipamente will take advantage of this International showcase to present the Eagle UV 70, the latest printer of the Eagle range, characterized by wing design, flexibility and print quality.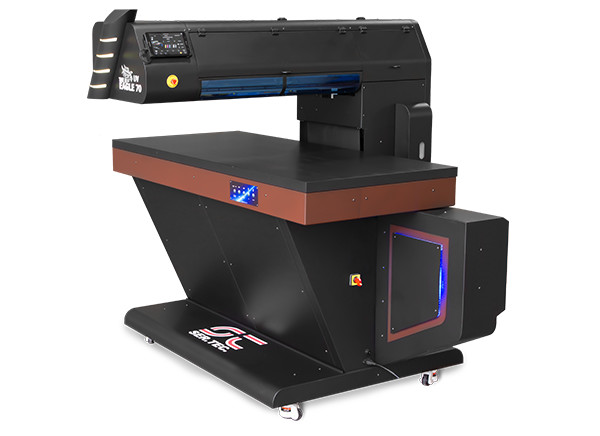 Eagle UV 70 is equiped with new technologies and mechanical improvements to raise the Eagle productivity and quality among wich new water-cooled UV Led lamps, new print engine, low-level ink reporting, remote control via tablet, light signal, and updated design.
Come to see the Eagle UV 70 at Hall A, floor level, stand 44 from 26 to 29 September at Romeexpo Exhibition Center in Bucharest.