Tailored printing solution - Eagle Hybrid 130
Thanks to the completely internal management from design to production of Eagle Ser.Tec. is able to create customized printers for particular applications, to integrate them in automatic production environments etc.
The latest customized machine made to end customer specifications consists of an Eagle Hybrid 130 with a special printing surface for printing bulky materials that adds another 60cm to the standard 25cm opening.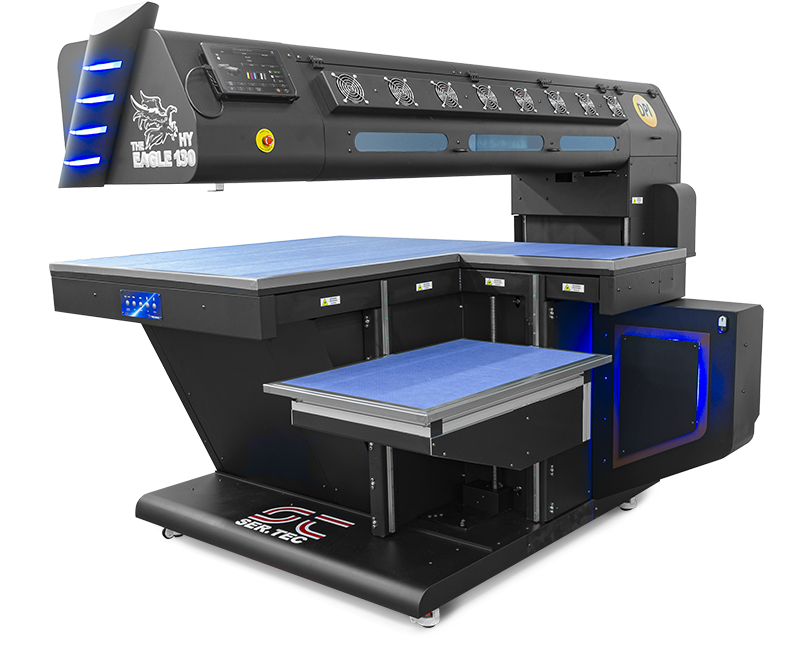 The print table can be completely raised to take advantage of the entire 130x150cm printing surface for printing materials with a thickness of less than 25cm.

Do you have a particular application or do you want to integrate a digital printer into your production process?
Contact us