Digipor
Brief description:
The automatic line designed by DPI DG Printing is composed by different units assembled together and communicating through a unique managing system based on a programmable and expandable micro processor.
Get more informations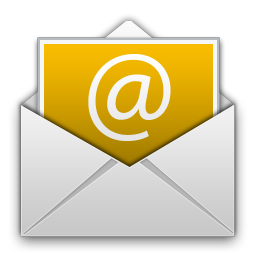 Contact us!!
Digipor digital line is an innovation system for decoration of polystyrene packaging with new digital concept.Thanks to our experience in digital printing systems and automation and the vast experience in production of polyester material of our OEM partner, our know how in this type of application is the highest.

A new philosophy in polystyrene packaging decoration to give more visibility and more value to your business: in fact the visibility of brand is one of the most important voices in marketing investment and we can drive you in this direction! Our research department worked more than one year in order to develop this type of application and create a special hybrid ink in partnership with a chemical industry, creating an ink for polysyrene with high capacity of saturation, brilliant, water and wash resistant and most of all with an new non-toxic formula for water base pigments and legant agents. Because of this we are able to print directly on polystyrene with high quality and speed and with infinite possibilitie of imagines to print!

We are patenting this application that is a revolution in the field, from the way the materials are processed to the type of applications with more than 20 differents codes inside and much, much more.
Digipor is a new possibility on the polysterene expanded packaging box that will give more value to it and also increase the turn over of your productions. Digipor is a concept application with a digital printer and special software - rip - to create your job and to give you control over the whole line.
Digipor can be made in 3 different configurations :
DIGIPOR EASY
DIGIPOR 1
DIGIPOR 2
The three configurations have been thought to give you the highest amount of possibilities. The most important thing, though, is that the Digipor digital line can print up to 10 packages in about 60-80 seconds, all of this automatically!
- print area: from 600 to 1200x500 mm
- thickness of material: from 50 to 650 mm
- production cicle: semiautomatic –automatic
- production dates: from 40 seconds with a medium resolution 360 dpi, increase in variable step
- printer engine: piezo-elettric heads
- automatic cleanning system with rip control
- remote control with help-desk activation
- automatic feeder of materials in print station
- automatic resquare system for good alignement of materials
- tecnology: ink-jet variable dot
- inks: special formulation –digipor inks-
- ink system: ink-fill automatic relevelling whit autocircle
- resolution: variable from 360 to 1440 dpi
- gestionable software-rip: digipor-rip
- configurations of printer: double CMYK - 8 channel
- dry system with hot-air circulation, variable power of blow and dimension turnable system for printing in double face in automatic way (only in digipor model 2)
- roller system with fotosensor for movement and staker the materials automatic magazin to 10 plies in pre-print area (only digipor 1 and 2)
configuration a): digipor easy
semiautomatic line for one side whit automatic feeder of packaging, loading area. Printing station, raccording area to dryer station, dryer station, unloading area with 5 units of magazine, one control area with touch screen and flat video
print dimension: 620 x 500 mm
thickness: from 50 to 550 mm
all the configurations use the same tecnology, software and hardware DPI-ser.tec edition, all the descriptions is descripte on the general technical date
configuration: b) digipor 1
line automatic for one side with automatic feeder, loading zone, preprint area, printing station, raccording area to dryer station, dryer station, unloading area with magazine untill 10 packaging box, one control area with touch screen and flatvideo
print dimension: 1200 x 500 mm
thickness: from 50 to 650 mm
configuration c) digipor 2
full line completly automatic with feeder, loading zone, pre - print area, 1 printing station, raccording area to dryer station, 1 dryer station, roller feeder to 2 printing station, turnable station of packaging, 2 printing station, raccording area for 2 dryer station, 2 dryer station. Unloading area with magazine untill to 10 packaging box, 2 different control area with touch screen and flat-video
print dimension: 1200 x 500 mm
tickness: from 50 to 650 mm
board controller consolle with touch screen and pc station with flat video.
software and hardware ser-tec production special digipor edition graphic rip with linearization and icc profyle adjustable included.
remote controll with ethernet connection and usb port free.
template of different kind of packaging available and configurable.
history of jobs in memory with code number!
CE certification and term of norm in elettronic.
powered: 380 volt - 50 Hz - 8 bar in line
configuration of line and lay-out is variable to the customer request before to order marketing video of tecnology is included for your marketing action with license to use and show licence agreement for use this patent pending from errevi srl.