Eagle TX S
Brief description:
Powerfull DTG printer with multiple printheads for high quality and fast productions
The Eagle, unlike normal printers, was created to answer to industrial needs of flexible and high quality prints without reduce the output volumes. For this reason Eagle TX S feature multiple print heads.


Eagle 70 S can be equipped with 2, 3 or 4 print heads that can be configured to suit your needs.
This feature allows Eagle 70 S to be incredibly fast even when printing black or colored garments.

The Eagle 70 S detect automatically the garment to print realizing prints with an accurate and constant positioning and is suitable to create a continuous printing line.
Key Features
Material thickness up to 15cm!(with platen)
One of the most important features is the ability to work with a variable thickness up to 15 cm. The machine automatically detects the height of the object and sets all parameters to achieve optimum print quality.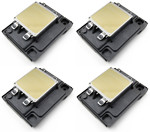 Multiple print heads
Thanks to the innovative Multihead technology Eagle TX S can be equipped with 2, 3 or 4 printheads drastically increasing print speed without compromises on quality, reaching the speed of 120 t-shirt/h!
Open ink system
The under pressure ink system avoid the formation of air bubble on the circuit, the white ink is also on constant recirculation to avoid the sedimentation. The result is a global cost reduction with reduced maintenance downtime and less print head cleaning required.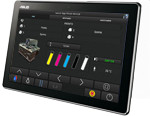 Remote management via tablet
Ser.Tec. printers of new generations can be controlled remotely via tablet. This allow the operator to perform the normal management operations and always have the printer status available.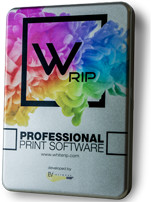 Dedicated software RIP
WhiteRIP is the professional printing software developed by EV Network s.r.l that has specific function for the Eagle TX S serie. This version is able to manage the multiple printheads of the Eagle TX S and all the parameters to obtain the maximum from this innovative printer.
Other characteristics
Line of dedicated inks, divided into different lines, UV Led, Hybrid and Water base. SER.TEC. and DPI DG Printing recommend its use, as they are specifically for their own printers.
IRS is an innovative system that allows your machine to improve performance through a constant recirculation of white ink that prevents creation of sediment and clogging of the nozzles in the head.
The PHPC system produces uniform prints and assures that the head installed in the printer is protected from strikes by constantly checking the position.
Eagle TX 70 S2
Eagle TX 70 S3
Eagle TX 70 S4
Printing technology
Inkjet Piezoelectric
Resolution
Min
360
Max
1440 dpi
Max Material Thickness
150mm (with platen)
Inks
Dpi TX
Ink channels
16
24
32
Power Supply
AC 240V 50/60Hz
Consumption
800W
1000W
1200W
Operating Environment
15-32° Humidity 35-80% without condensation
Optionals
customization, integration with automations