Become a Reseller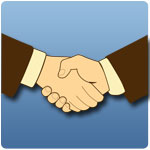 If you are interested in our products and would like to become one of our resellers, please complete this form and send it back to us.
We guarantee that the information you decide to give us is only for the DPI DG Printing and Ser.Tec. group's internal use and will be kept strictly confidential.
Simply fill out all the fields and click on the "Submit Request" button at the end of the page. You will be contacted by us as soon as possible.
---