DPI Dg Printing launch new UP FJ
DPI Dg Printing has presented a new large format UV Led printer, UP FJ with a print area of 1600x3000mm.
UP FJ is based on Fujifilm Acuity 1600 printer but its characterized by a print table of 1640x4200mm with variable height up to 250mm. The vacuum and blower table divided in three independent zones is studied to hold the objects and help the moving and positioning of panels.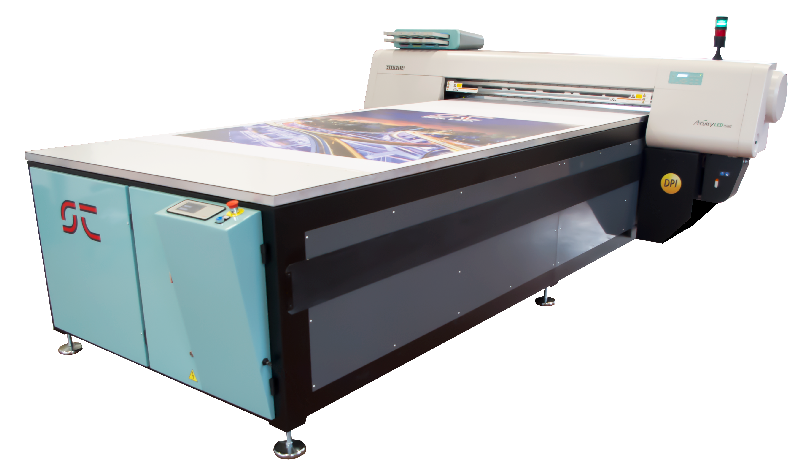 Like on Fujifilm Acuity 1600 each channel is managed by a single DIMATIX FUJIFILM print head with drop on fly technology that allow UP FJ to reach a resolution of 1200dpi and guarantee the coverage even at the higher speed of 30 mq/h.
The LED lamp system is perfectly tuned to cure its own Uvijet ink with the print that is ready to be used straight away.
Performance and quality makes this printer a novelty in its sector ranging on many application sectors like home
design, sign, glass, ceramic, packaging, etc.

Go to product page