Ser.Tec. linear screen printing machines
Ser.Tec has renewed its line of linear screen printing by updating the mechanical, electronic and software parts by integrating innovative solution that increase the versatility of the machines and make them compatible with the industry 4.0 standard.
The S1 screen printing machines, available in two model S1 300 and S1 500, are the most versatile screen printing machines on the market, the result of years of experience in the field.
They are available in various configurations to cover all production needs and allow printing on any object, both flat and multiform.
There is the version for printing on round objects, the version with the vacuum table and version with the outgoing table. Moreover, upon request, customized solutions can be developed to adapt the screen printing machine to particular production needs.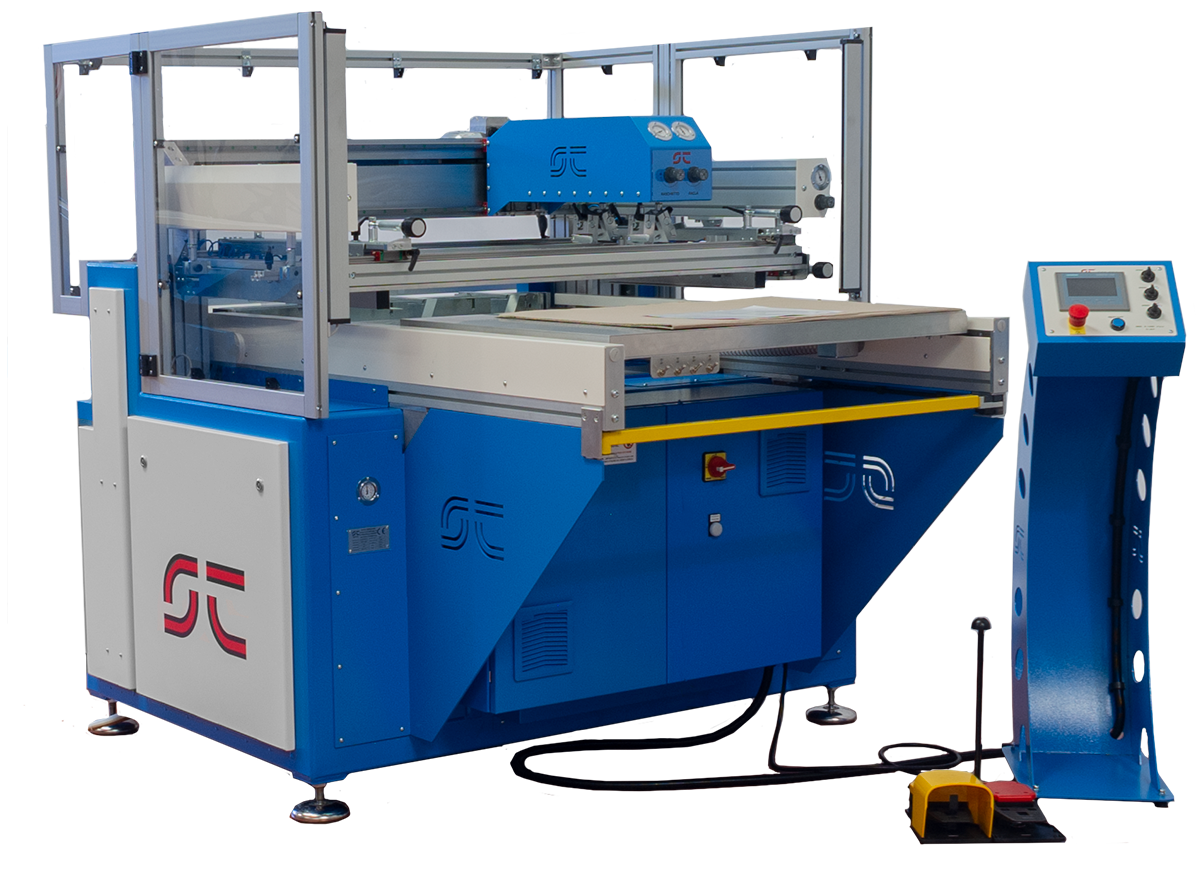 During the last restyling of the S1 range, the S1 Auto, version was introduced, which in addition to the characteristics of the normal S1 is equipped with sheet grippers and belt to integrate it into complex printing lines.
All the adjustments and locks of S1 printers can be performed with levers and knobs without the need for tools, speeding up the setup procedure, furthermore with the industry 4.0 integration the machine can preload operating parameters based on the work that will be performed.
The S3 P Glass screen printing machine has been designed for large format printing of glass in plates.
The large outgoing print table is equipped with blowing and retractable pins to easily position the material. Once in position, the table suction blocks the material ensuring the centering of the print. The operating parameters can be easily set from the touch screen control panel and with industry 4.0 integration the machine can preload operating parameters based on the work to be performed. Also on S3 P Glass all the adjustments and locks can be carried out with levers and knobs, with the pneumatic locking of the squeegee and frame which contribute to further reducing setup times.