Report Visiva 2021
Visiva 2021 ended on Saturday, with the Ser.Tec. group presenting several new products.


During the event held at the Ser.Tec. headquarters from 16 to 19 June, the new printers with DTF technology and the new Digiscreen S were presented to the public.
Digiscreen S, the new digital printer to integrate digital printing in screen printing carousels, was one of the most requested products thanks to the speed and quality of printing. Digiscreen S was included in a Shenk Variprint screen printing carousel where it impressed with the quality and printing speed guaranteed by the Ricoh Gen 5 industrial heads, up to 200 tshirt/hour!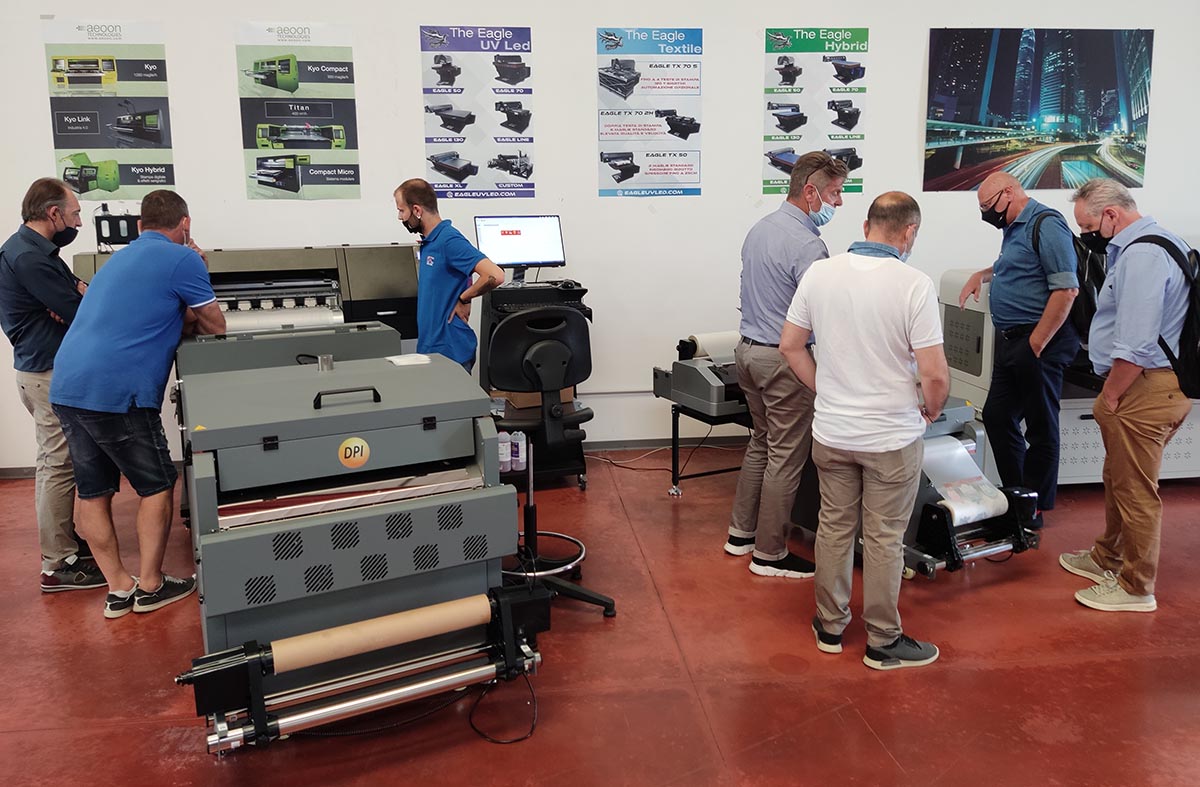 Another absolute novelty were the DTF printers, innovative technology for the creation of professional transfers.
Both solutions were present, with the
DTF 400 printing system
for printing on film in sheets up to A3 format or reels up to 29cm and
DTF 600
for printing on 60cm reels for higher production rates.
Both DTF printing solutions were equipped with an automatic duster with oven and rewinder for automatic production. Several visitors were interested in DTF solutions for print quality, simplicity and versatility.
In fact, the same print can be applied both on synthetic and natural fabrics, as well as on materials such as metal, wood, glass etc without the need for different printers or different types of ink.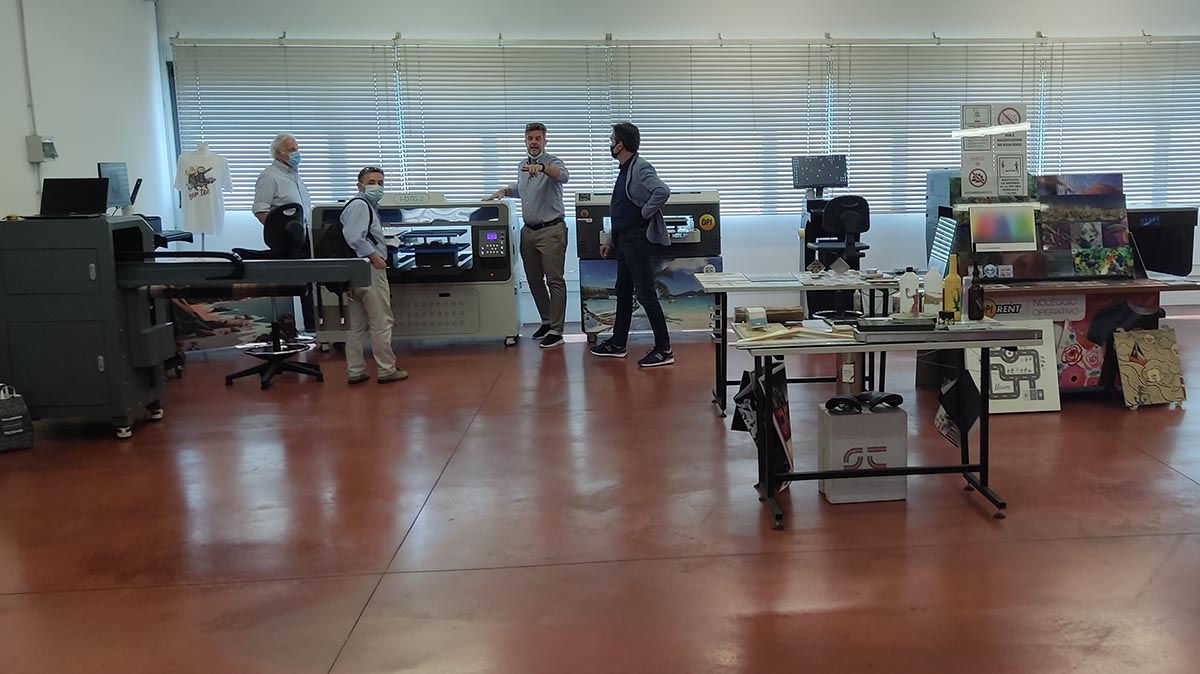 For printing on fabric with dtg technology, the Eagle TX and I-DTG 2 line printers were present.
Many visitors were particularly interested in the Eagle TX 2H printers which, thanks to Ser.Tec's proprietary multihead technology, manage two independent print heads for greater print speed and quality.
Great interest also for I-DTG 2 equipped with 2 pallets and two print heads to ensure high coverage and high speeds to produce up to 90 shirts per hour on light garments and 40 shirts per hour on dark garments.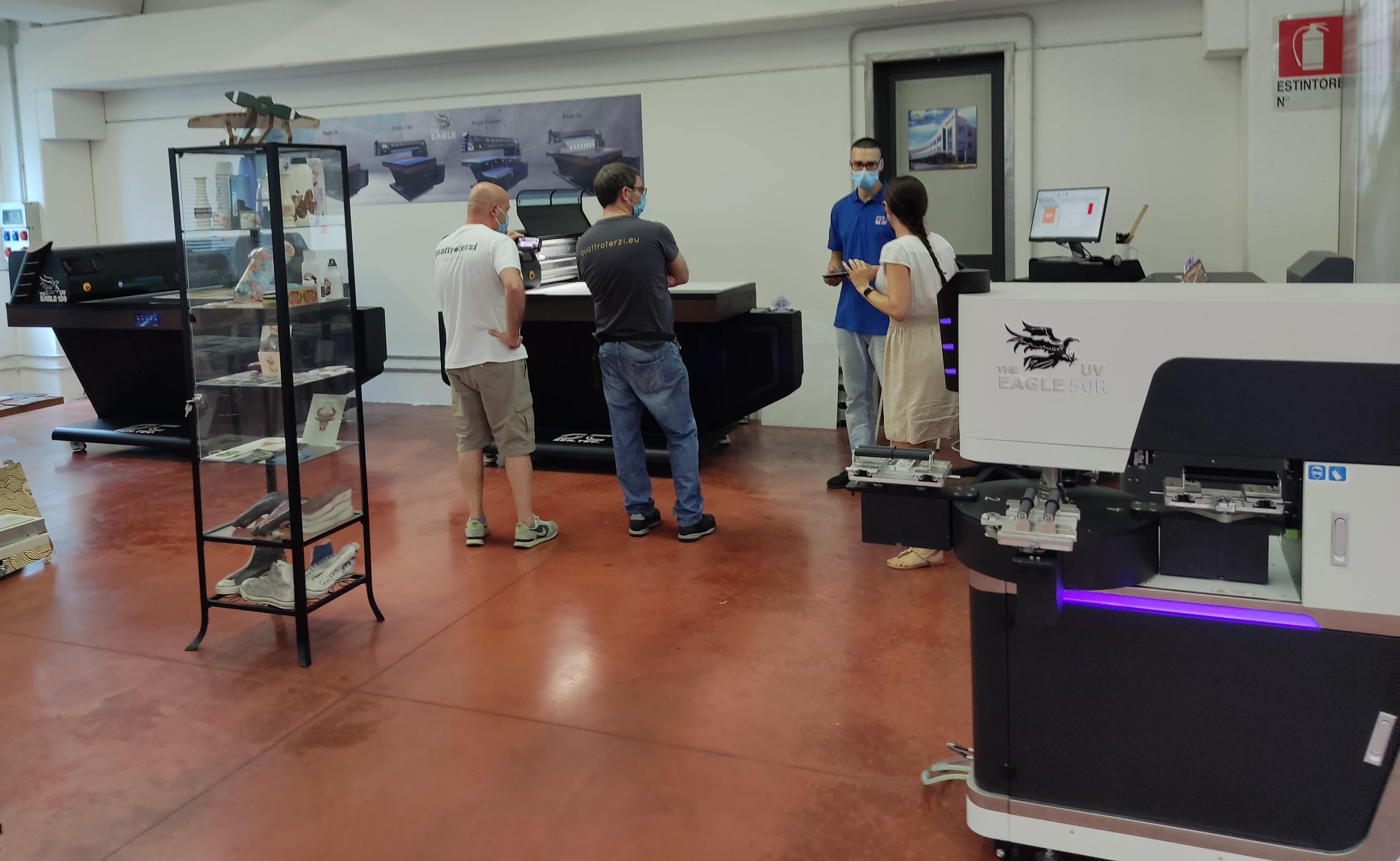 In addition to the TX range, the Eagle printers were also present with the UV and Hybrid range to cover the printing needs of all sectors, with print formats from 70x50cm to 130x150cm, reaching 130x500cm for the XL models.
For printing cylindrical objects with high quality and speed, the Eagle UV 50 R printer was present, a printer suitable for both prototyping and production.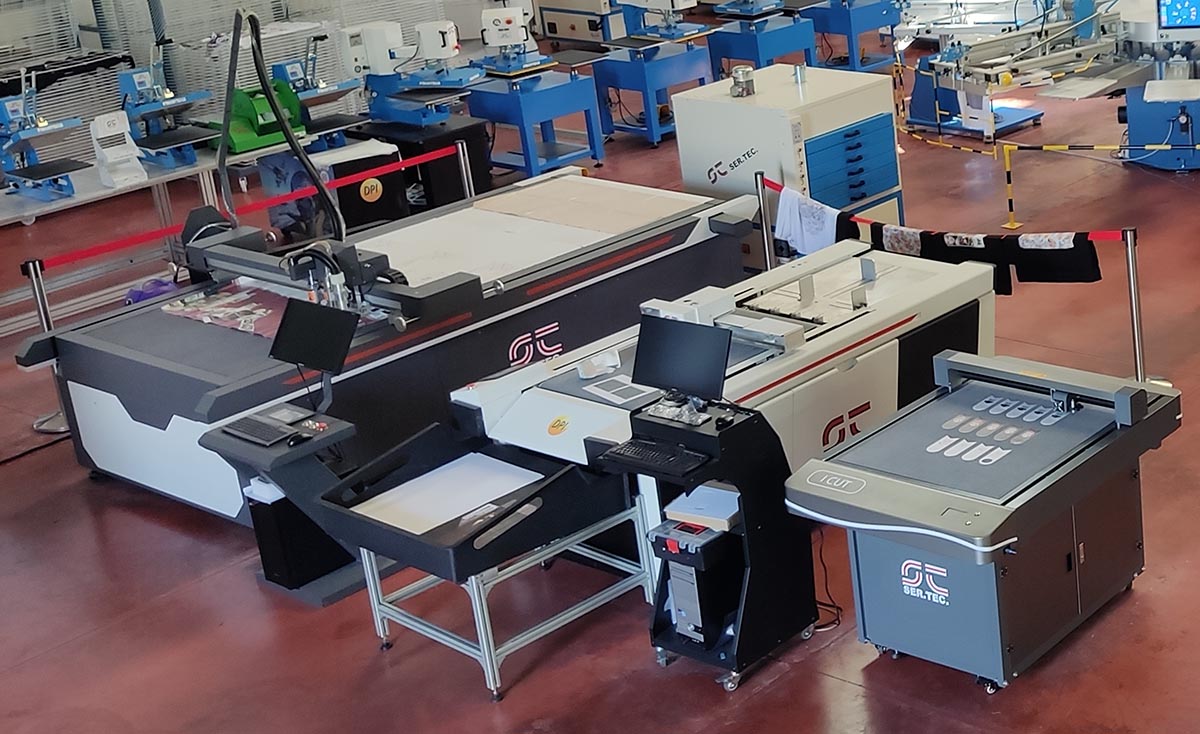 The entire ICut range was present for the cutting equipment sector with ICut, ICut XL and ICut Auto, an innovative automatic cutting system equipped with feeder and stacker for cutting in any shape of folded cardboard, cardboard, labels, stickers, polycarbonates, membrane keyboards, offset printing, etc.
The Ser.Tec. Group thanks all the visitors who were present at our open house and reminds all those who were unable to attend the possibility of organizing customized demos both in person and remotely.