About us
How Ser.Tec born and evolve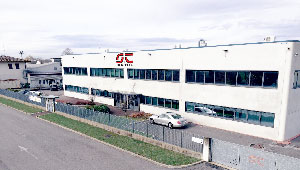 SER.TEC., young and dynamic company, was founded in 1993 with the intention to stand in the screen printing industry. Since the first machines produced we stood out for research and innovation, characteristics that identify us until today.
Currently our company produce screen printing machines to print on plastic, glass, wood, tissue, dryers and printing equipment.
As a result of the strong growth and acquired experience, we decided to develop a branch entirely dedicated to digital printing: DPI DG Printing.
DPI DG Printing takes care of the digital printing, with specialized technicians that constantly work at R&D department to continuously improve the technology in our products. DPI DG Printing following the demands of the market has created a line of printers: "The Eagle", developed to be reliable, fast and customizable. We have also developed technical and design patents and created a dedicated professional print software: "WhiteRIP".
All Ser.Tec. Group machines are developed and manufactured in Italy, with the aid of the most advanced technologies on the market. Our big secrets are twenty years of experience in various fields of print and the complete control of the production process, this enables us to offer products that anticipate the needs of the market.
Our departments works close and this allows us create special printing systems that integrate automations or customized printing solutions for both digital and screen printing.
We have created a global network of distributors and technicians, selected to meet the highest standards of competence in their respective sectors. They are directly in contact with the head office and constantly update with technical and sales training.